I just had the old helium balloon treatment. It was that time of year again: my birthday. Poppers (of the party variety) were pulled. Fluorescent fizzy drinks and icecream dribbled down throats and filled up bellies, right to the top. Some people thought I was older than it says on my records, which I took as a compliment. Age is a good thing after all. Everything  tastes better with age, including my third runway and the small strip of bacon between the brown wire and the pink switch. Nobody blew me (my candles out), or crowned my wobbly jelly with squirty squirt squirt cream, so overall it could have been better. 
Violet's weekly (give or take) adult book review looks at another hunk of steaming meat and it's an oozing pyramid of hot fluids. The aim, as always, is to attempt to answer that stuffed crust framed question: can a good book ever be as buoyant as a good fuck?
Sign-up to the mailing list for more of this sort of shit: HERE.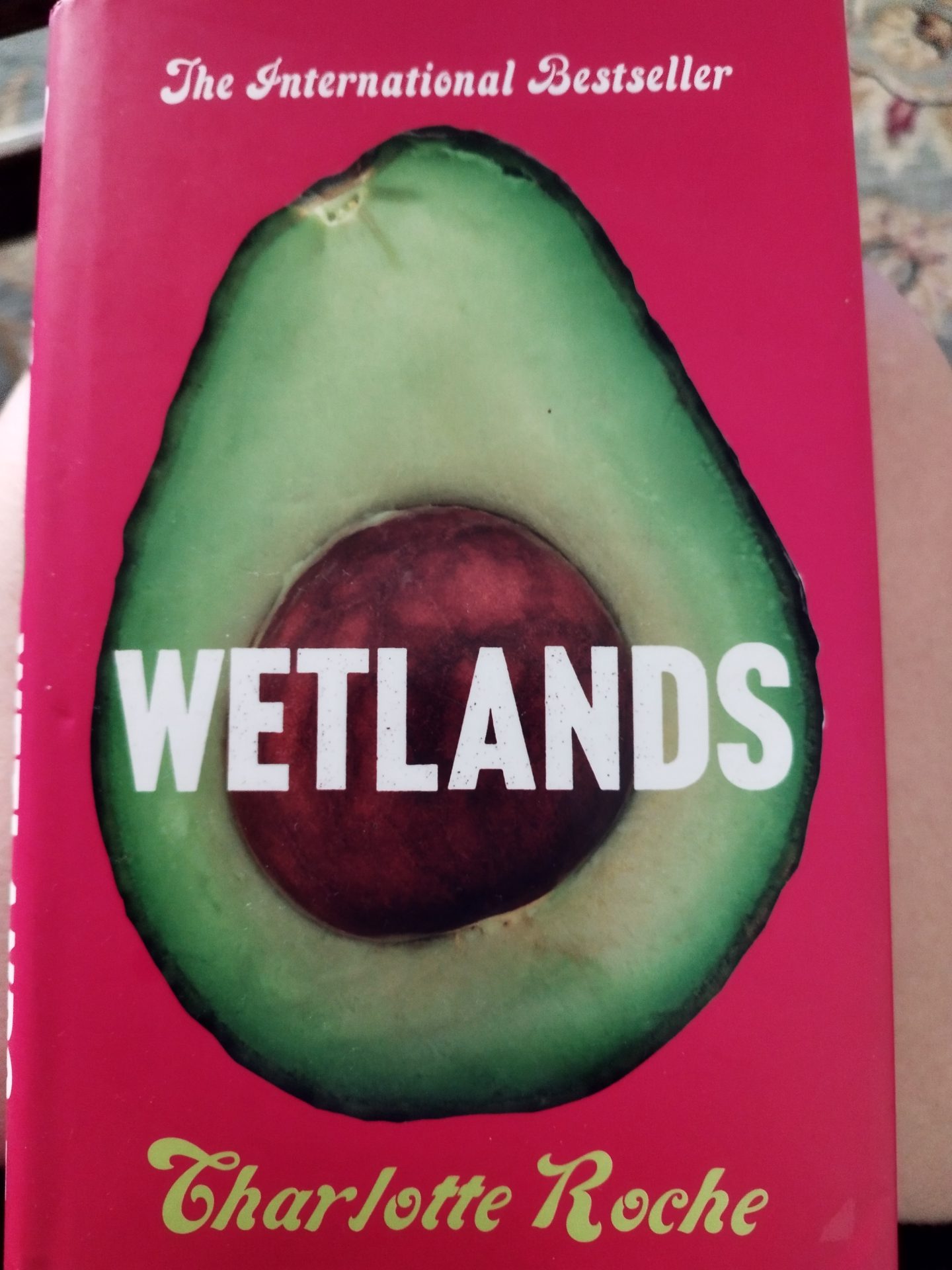 Book title: Wetlands
Author: Charlotte Roche
Translator: Tim Mohr
Publisher of this edition: Fourth Estate
Copyright: © Charlotte Roche 2008
First published: 2008
Cover photo: ballyscanlon / Getty Images
THE RAUNCH REVIEW: Violet's Verdict
Quick synopsis: Helen is in hospital having arse surgery (haemorrhoids) and she is just 18 years old. So, the question on everyone's lips (top lips): is what the hell has she been doing with her arse? Well, you are about to find out. The book goes into intricate details on exactly what she has been doing down there, and needless to say she's been pretty rough with it. In the meantime, she is trying to get her parents back together by being in the hospital as long as possible, which involves her gouging her own wounded rectum by sitting on the metal brake attached to the wheels of her hospital bed. 
Title: Wetlands are distinct ecosystems that are saturated with water. Helen is obsessed with bodily fluids, particularly discharge from her vagina. She is always daubing fluids everywhere, this includes wiping her slit and crack all over toilet seats, and leaving homemade tampons in unusual places where people will find them.  I reckon that this is the link to the title, as the term is not used at all during the book. I kept my eye out for it.  
Cover image: Half an avocado, length ways. A nice view of the stone. Helen grows avocados, which is pretty difficult. The stone needs to be treated in a particular way to get it to sprout (I'm an expert, having sprouted over 50 of my own avo stones for pleasure). The stones actually go very slimy before they germinate. Obviously, Helen puts them up her cunt. She's been sterilized, so she treats these avocado stones like her babies. 
Best sentence/s in the book:
The thought of anal incontinence worries me. 
I've experimented with long periods of not washing my pussy. 
For me, the smell of plain old shit or piss is better than the disgusting perfumes people buy. 
I dip my finger into my pussy and dab a little slime behind my earlobes. 
Like another thing I get a kick out of: when I'm alone in the bathtub and I have to fart, I try to get the air bubbles to glide up between my pussy lips. 
I root round like a squirrel down there, and just as I'm falling asleep I have the impression there's a log of crap poking out of my ass. 
I'm appalled at my own asshole – or rather, what's left of it. 
I really like to smell and eat my smegma. 
Sometimes it's like cottage cheese, other times like olive oil, depending on how long it's been since I washed. 
I'd love to eat a pizza with sperm from five different guys on it. 
Sign-up to Violet's mailing list HERE.
Buy the limited edition chapbook HERE. 
Overall sexual content: There are some hot bits. There's a bit where she describes masturbating, which is erotic. But sadly most of the sex stuff is more funny or grotesque than sexy. I mean, she uses the word slime to describe pussy juice, which is pretty hideous. 
Helen visits this fella who shaves her. It has the potential to be titillating. But it's just not. Possibly because the central character is so strange. She takes great pleasure in doing stuff that most people would never want to do, even within the realms of fetish. For example, she eats someone's sick because it has undigested drugs in it and feeds her own tears to this nurse she fancies by carefully pouring them into individual grapes that she has stuffed with a cashew nut. What the fuck, as they say??
Overall conclusion: 2 out of 10.
Titillation station: It's not sexy. It's fucking boring, really. When someone just spews out the most extreme thing they can think of to get a reaction,  it quickly gets pretty mundane. The whole way through it just feels like the author is trying to win the Guinness World Record for the most shocking/obscene/disgusting book and that makes it insincere and farcical. What happens is that nothing feels authentic or relatable. It is all an exercise in fake tits and teeth. I suppose it could be a parody or something, of the modern young woman, but if it is then there's no pay off. 
Food for thought: This book is a tough one for me. It's explicit, big tick. But, the problem is that it is gratuitous.  
It's so easy to be gross. I can think of a million horrible things, but what's the point. Especially when we are all so unshockable now, why not try something genuine? However boring that might be, it would be less boring than this horse shit. 
People are massive on avocados. Smashed. Sliced. Creamed. All smoothied up. The cover alone probably got all those avocado-on-toast people going. 
Warm your pigeon hole – join the mailing list: CLICK ME!